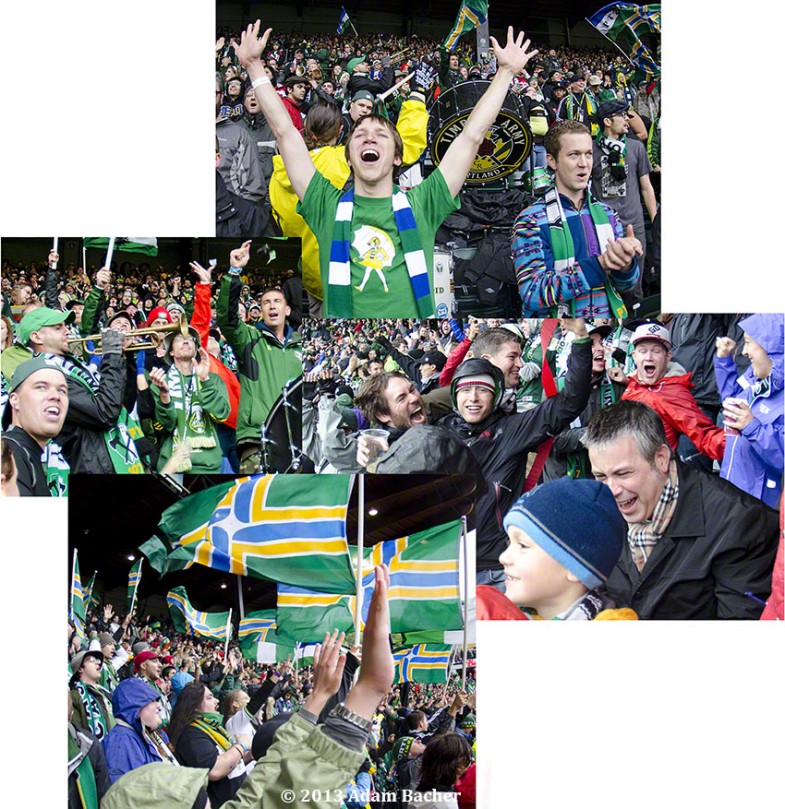 Soccer fans, the Timbers Army, celebrating when the Portland Timbers scored the winning goal in a game vs. the LA Galaxy, on a very rainy Saturday in Portland, Oregon.
Copyright 2013 Adam Bacher. All rights Reserved – Absolutely NO usage without prior authorization.
On location photography, Portland Oregon photographer Adam Bacher.