"A hero is a kid who accepts responsibility to uplift herself in the most adverse conditions,
maintains herself, and really does succeed in changing her life." – Boby Duval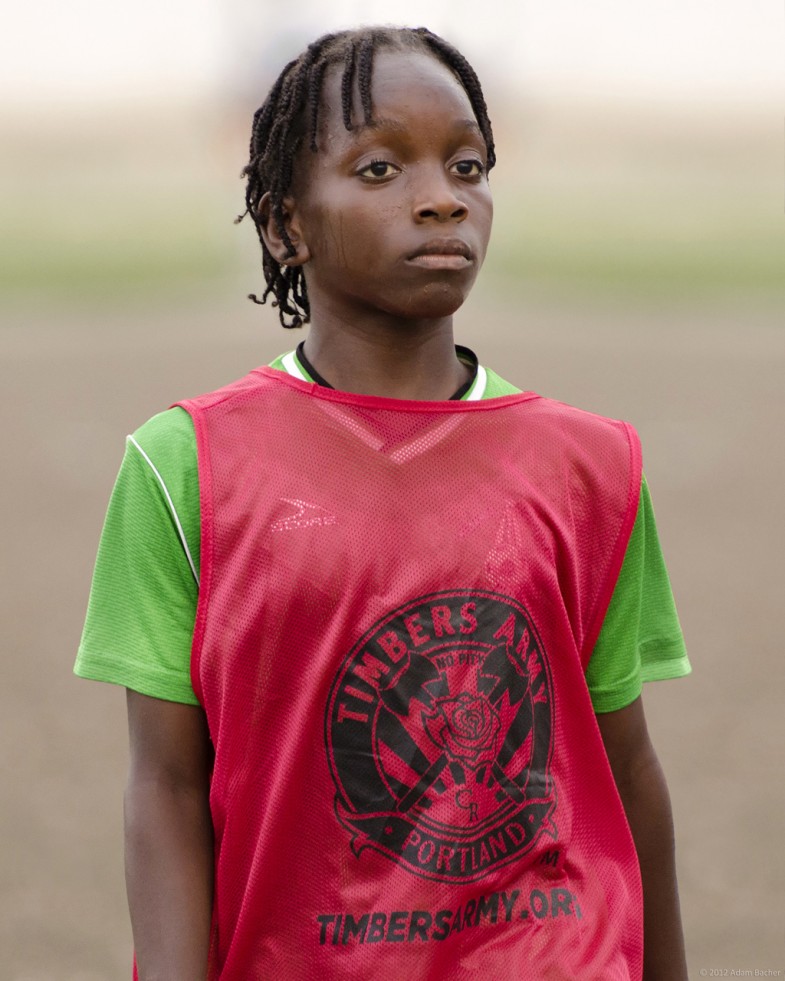 The past two years Timbers Army (supporters of Portland Timbers professional soccer team), and Far Post Soccer Supply, made generous donations of soccer balls and apparel for children in Haiti.  The equipment they donated filled more than half the luggage in each of my last two trips.  Because of their help I've been able to bring  balls and equipment to remote villages in northern Haiti – Lori soccer team, and a youth development program in the slums of Port Au Prince – L'Athlétique d'Haïti.
The photo above was taken in Cité Soleil (considered the poorest most violent slum area in the western hemisphere), at the L'Athlétique d'Haïti sports program.  Founded in 1995 by human rights activist Boby Duval, L'Athlétique d'Haïti is an after school sports and development program for underprivileged youth.  It serves over 2,000 kids daily.
Read more – about L'Athlétique d'Haïti
See more photos from the program – Photo Gallery L'Athlétique d'Haïti

Copyright 2013 Adam Bacher.  All rights Reserved – Absolutely NO usage without prior authorization.
On location photography, Portland Oregon photographer Adam Bacher.