I meant to go skiing when Raven caught my eye, flirting in the trees behind the parking lot at Timberline Lodge.  Were there ten, twenty, maybe thirty?
I watched from the car.  They flew with delight, diving and rising, weaving in and out and around snow covered trees.
At the stand of old growth Douglas Firs there were at least twenty ravens, of that I was sure.  Part cunning, part mischief, and part charmers, it wasn't long before my lunch was their lunch.  Together they finished a roast beef sandwich.
We both had agendas, and both left with our appetites filled.
Photo Tips: Photographing birds (see end of post).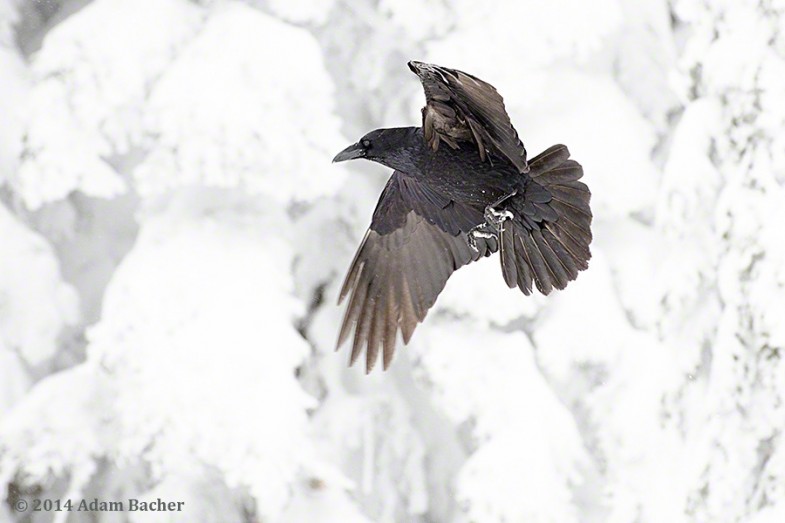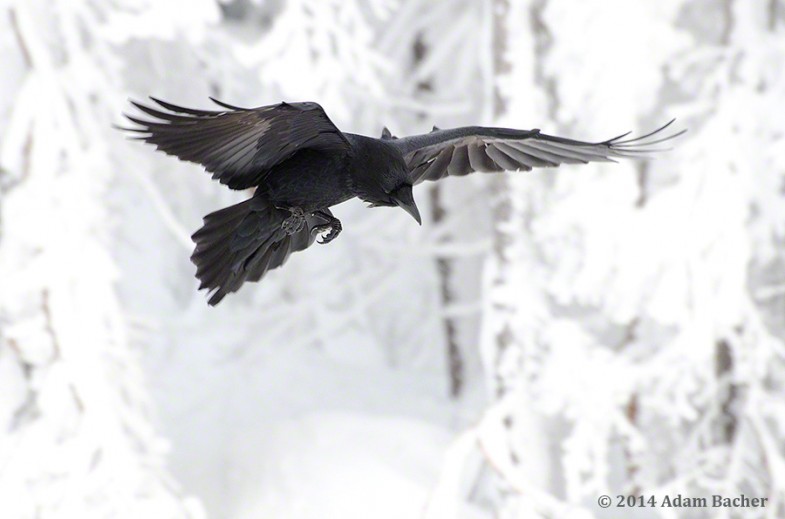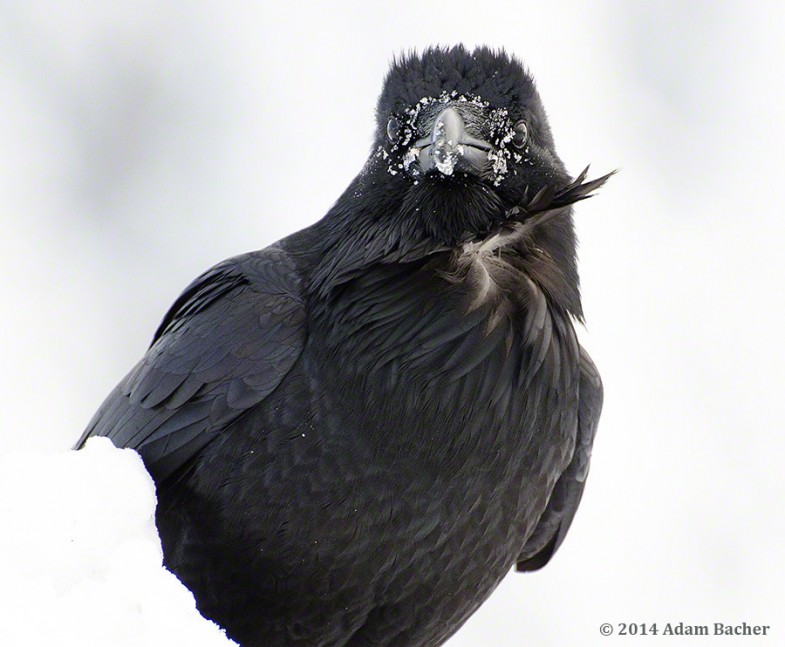 Photo Tips:
1. It's important to use a fast shutter speed for photography of birds in motion to avoid blurry birds. If you're using a point and shoot you can accomplish this by setting your camera to sports mode.
2. When photographing in the snow or high key (brightly lit) places, it's likely the meter in your camera will not give you the correct exposure. Light meters in cameras are dumb, and you may need to increase your exposure by one f-stop.
Copyright 2014 Adam Bacher. All rights Reserved – Absolutely NO usage without prior authorization.
On location photography, Portland Oregon photographer Adam Bacher.