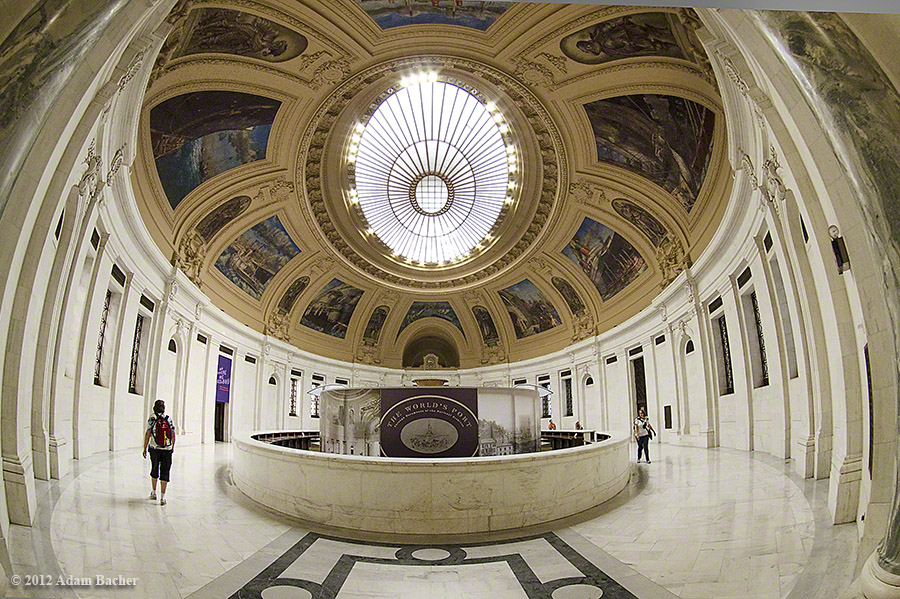 The historic Alexander Hamilton U.S. Custom House, in New York City's financial district, is currently the home of The National Museum of the American Indian. The Customs Service occupied the building from 1907-1973.  A hub for international trade, activity in this rotunda was engulfed with frenetic energy integral to the economic engine of American capitalism.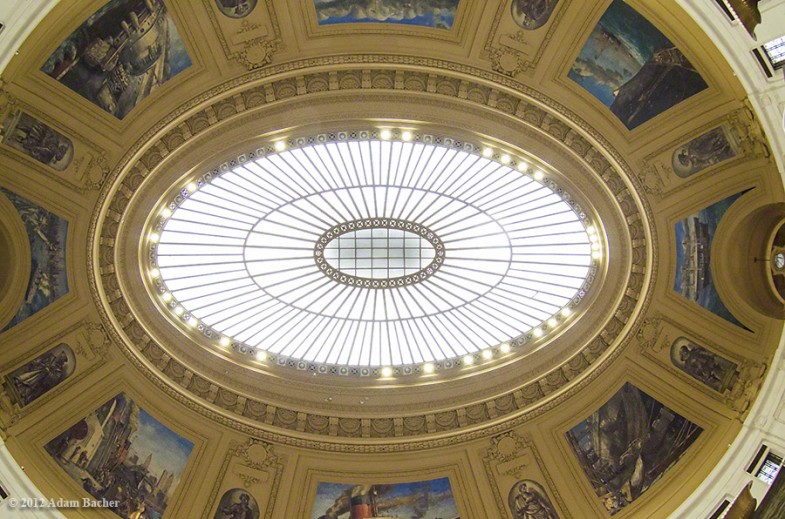 The oval rotunda is three stories high and measures 135×85 feet.  Designed by architect Cass Gilbert (1859-1934), the building is an elaborate example of Beaux Arts design style.  The domed ceiling is a masterpiece of Spanish engineer Raphael Guastavino (1842-1908).  The murals between the skylight and entablature, portraying ships arriving in New York Harbor, were painted by New York artist Reginald Marsh (1898-1954).
More information on the historic Alexander Hamilton U.S. Custom House.
All photographs © 2012 Adam Bacher.  Absolutely no usage without prior authorization.